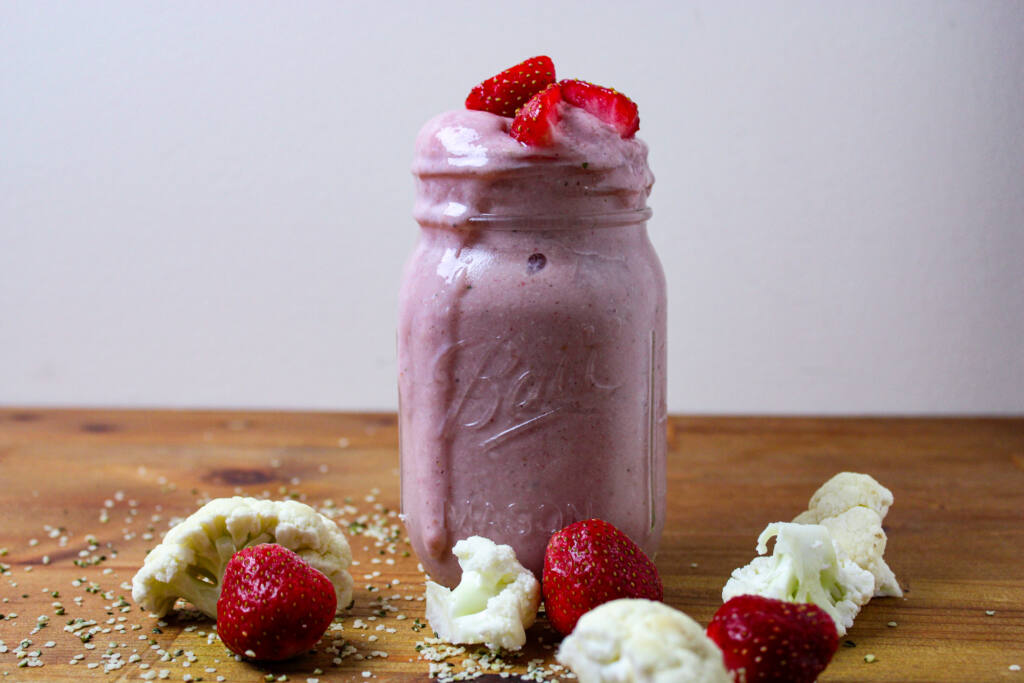 Chaga Chai Strawberry Banana Cauliflower Delight
Indulge in this fun and creative smoothie recipe that combines the sweetness of strawberries and bananas with the unexpected addition of cauliflower and the flavorful infusion of a brewed CHI CHAGA CHAI tea bag. The tea bag, containing chaga mushroom, black tea, cardamom, cinnamon, ginger, and nutmeg, adds a unique twist to this smoothie, infusing it with warmth and exotic spices. Packed with vitamins, minerals, and antioxidants from the fruits and the nutritious cauliflower, this delightful smoothie is a perfect way to start your day or enjoy as a refreshing snack.
Ingredients:
1 brewed CHI CHAGA CHAI tea bag (cooled)
1 cup fresh or frozen strawberries
1 ripe banana
1 cup cauliflower florets
1/2 cup unsweetened almond milk
1 tbsp honey or maple syrup (optional)
1/2 tsp vanilla extract
Handful of ice cubes
Instructions:
Brew the CHI CHAGA CHAI tea bag in hot water for 5 minutes, then remove the tea bag and let it cool.
In a blender, combine the cooled brewed tea, strawberries, banana, cauliflower florets, almond milk, honey or maple syrup (if desired), vanilla extract, and ice cubes.
Blend on high speed until smooth and creamy, adding more almond milk if needed to achieve the desired consistency.
Pour into a glass, garnish with a strawberry slice or sprinkle of cinnamon if desired, and enjoy this delightful Strawberry Banana Cauliflower smoothie with a twist of Chaga Chai.