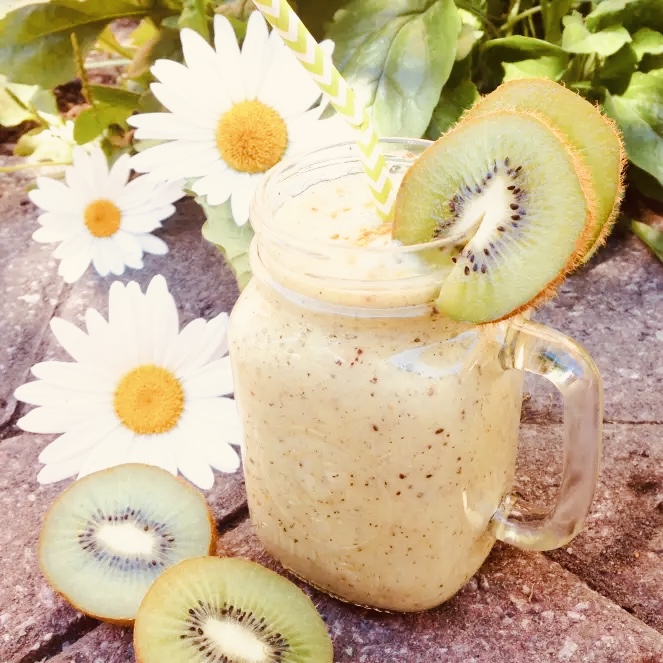 Dreamy Bliss Smoothie: Chaga Chamomile & Kiwi Relaxation Blend
Indulge in a heavenly smoothie experience that combines the calming properties of Chaga Mushroom and Chamomile with the natural melatonin found in kiwi. This delightful blend not only provides a serene and relaxing sensation but also helps promote a restful sleep. With the addition of creamy banana and nourishing almond milk, this smoothie offers a delightful treat that will transport you to a state of pure bliss.
Ingredients:
1 ripe banana
2 kiwis, peeled and sliced
1 cup almond milk
1 Chaga Mushroom and Chamomile tea bag (brewed and cooled)
1 tbsp honey (optional)
1 tsp vanilla extract
1 handful of ice
Instructions:
Brew 1 Chaga Mushroom and Chamomile tea bag in hot water, then let cool.
Add the cooled Chaga Mushroom and Chamomile tea, banana, kiwis, almond milk, honey (if desired), vanilla extract, and ice to a blender.
Blend until smooth and creamy.
Pour the smoothie into a glass and savor the relaxation!
This dreamy smoothie offers a perfect balance of flavors and textures, while its ingredients work together to promote relaxation. The Chaga Mushroom and Chamomile contribute their soothing properties, helping to calm the mind and body. Kiwi, rich in melatonin, aids in regulating sleep patterns, allowing for a more restful slumber. Embrace the tranquility this smoothie brings and prepare to enter a state of pure bliss. Enjoy it as a bedtime ritual or whenever you need a moment of peacefulness.