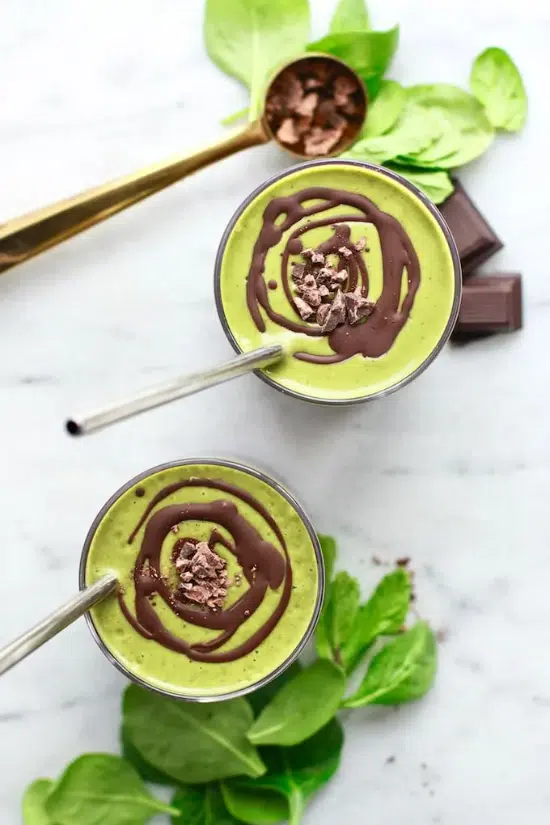 Chaga Mint Chocolate Protein Boost Smoothie
This delicious and nutritious smoothie is a great way to start your day. Chaga mushroom is known for its antioxidant and anti-inflammatory properties, making this smoothie a powerful immune booster. The combination of mint and chocolate flavors, along with the added nutrition from spinach and protein powder, makes this smoothie a treat for your taste buds and your body. Plus, with the added bonus of chaga mushroom, you can feel even better about sipping on this minty drink. Give it a try and feel the difference in your health and well-being!
Ingredients:
1 cup brewed chaga mushroom tea
1 scoop vanilla protein powder
1 frozen banana
1/4 cup fresh mint leaves
1 tbsp cocoa powder
1 handful baby spinach
1 tsp honey or maple syrup (optional)
1/2 cup ice
Instructions:
Brew chaga mushroom tea by adding 1 tbsp of chaga mushroom powder to 1 cup of hot water and let it steep for 5-10 minutes.
Add all ingredients to a blender and blend until smooth and creamy.
If the mixture is too thick, you can add a bit more brewed chaga mushroom tea to thin it out.
Taste the smoothie and add honey or maple syrup if desired.
Pour into a glass and enjoy immediately.