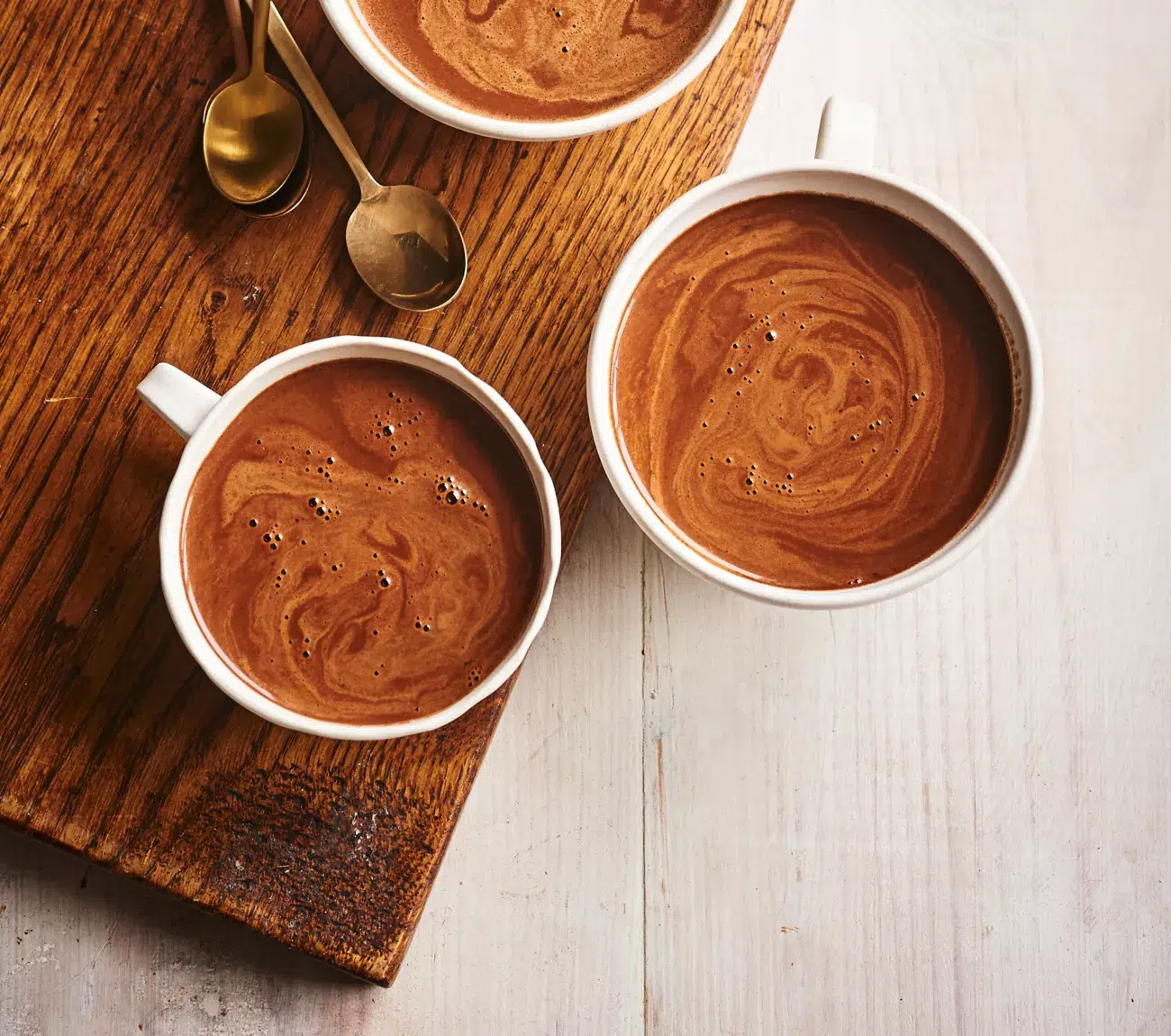 Mystic Mushroom Cacao
This ceremonial cacao recipe is a divine concoction that combines the earthy goodness of chaga mushroom with the decadent richness of dark chocolate. Brewed to perfection, the mystic mushroom cacao is a drink that will transport you to a realm of enchantment and magic.
Ingredients:
1 cup brewed chaga mushroom tea
2 cups unsweetened almond milk
4 ounces of high-quality dark chocolate, chopped
2 tablespoons raw cacao powder
2 tablespoons maple syrup or honey
1 teaspoon vanilla extract
A pinch of sea salt
Optional toppings: whipped cream, cinnamon, or shaved chocolate
Instructions:
Start by brewing the chaga mushroom tea as per package instructions
In a medium saucepan, heat the almond milk over medium-low heat until warm.
Add the chopped dark chocolate and stir until melted and smooth.
Add the brewed chaga mushroom tea, cacao powder, maple syrup or honey, vanilla extract, and a pinch of sea salt. Whisk until everything is well combined and the mixture is heated through.
Serve the Mystic Mushroom Cacao in your favorite mug and top with whipped cream, a sprinkle of cinnamon, or shaved chocolate, if desired.
Enjoy the earthy and mystical taste of this ceremonial cacao recipe, as you let it transport you to a realm of enchantment and magic.