Description
The Diamond of the Forest!
Chi Chaga is a leading provider of all-natural wild-harvested Canadian Chaga mushroom products
30 PLANT BASED BIODEGRADABLE TEA BAGS OF 100% WILDCRAFTED CANADIAN CHAGA MUSHROOM. We harvest, process, and bag our Chaga ourselves… delivered to your door in its purest and cleanest form. Chi Chaga mushrooms are always preserved in chunks in order to maintain its freshness and nutrients. We conserve and process all the parts of the Chaga including the black exterior which has a very high level of betulin. Containing beta glucans and a vast amount of vitamins and minerals, Inonotus obliquus is not only known as a superfood Rich in ß-glucans and Betulinic acid, but also recognized as a gold standard source of polysaccharides and a highly effective host defense supplement. 
Pyramid-shaped tea bags facilitate enhanced tea movement, enabling the leaves to circulate in a manner reminiscent of a teapot or infuser. This unique shape also promotes the optimal release of flavor from the tea contents.
These tea bags from Chi Chaga stand out as the most environmentally conscious option, being 100% plastic-free and compostable. Uniquely different from other tea bags in the market, Chi Chaga's plant-based bags are crafted solely from the stalks of renewable and non-GMO sugar cane, repurposing them after sugar extraction instead of the conventional burning method. Certified USDA Biobased (derived entirely from plants) and naturally white (without bleaching), our tea bag material undergoes a dry process that avoids pollution, water waste, and chemical usage in production, ensuring no harmful byproducts are released into the environment. Chi Chaga's innovative and sustainable tea bags can be composted in your backyard or disposed of in city green bins.
Chi Chaga Mushrooms are wild harvested and do NOT contain any additives or fillers. 100% Pure, Organic, & Sustainable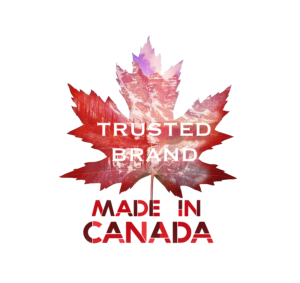 • A powerful antioxidant
• Contains 215 Phytonutrients
• Known to reduce inflammation
• Boost Energy Levels
• Helps to aid digestion
Available in multiple blends:  100 % Wild Chaga Mushroom, Chaga Peppermint, Chaga Yerba Mate, Chaga Chai , Chaga Chamomile, Chaga Cinnamon.