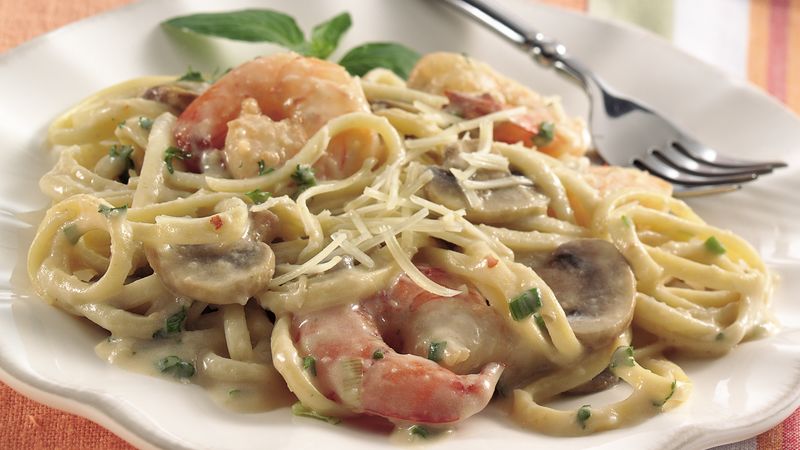 Chaga Mare Linguine
Creamy Chaga Mushroom and Seafood Pasta
This dish is perfect for those who love the rich and complex flavors. The star of this recipe is the brewed chaga mushroom, which adds a nutty and slightly sweet flavor to the creamy sauce that coats the pasta and seafood. With a touch of garlic, herbs, and Parmesan cheese, this pasta dish is a flavorful and satisfying meal that's sure to impress.
Ingredients:
8 oz linguine pasta
1 lb mixed seafood (such as shrimp, scallops, and calamari)
1/2 cup brewed chaga mushroom tea
1/2 cup heavy cream
2 cloves garlic, minced
1 tbsp olive oil
1 tbsp unsalted butter
1/4 cup freshly grated Parmesan cheese
2 tbsp chopped fresh parsley
Salt and pepper, to taste
Instructions:
Cook the pasta in a large pot of salted boiling water until al dente. Drain and set aside.
While the pasta is cooking, heat the olive oil and butter in a large skillet over medium heat. Add the minced garlic and sauté until fragrant, about 1-2 minutes.
Add the mixed seafood to the skillet and cook until just cooked through, about 3-4 minutes.
Remove the seafood from the skillet and set aside.
In the same skillet, pour in the brewed chaga mushroom tea and heavy cream. Bring the mixture to a simmer and let it cook until it thickens slightly, about 5-7 minutes.
Add the cooked pasta to the skillet and toss it with the mushroom cream sauce until well-coated.
Add the cooked seafood back to the skillet and gently toss everything together.
Remove the skillet from the heat and sprinkle with freshly grated Parmesan cheese, chopped parsley, salt, and pepper.
Serve hot and enjoy!